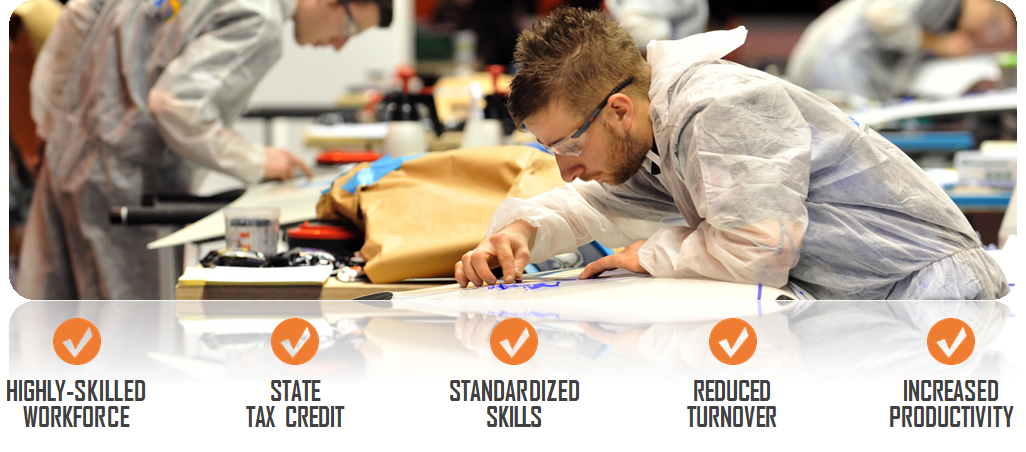 The combination of customized job-related education and supervised on-the-job learning provides a number of benefits for participating employers.
Highly-Skilled Workforce
On-the-job training along with job-related educational instruction gives employees a full understanding of their job — both the "how" and the "why". Employees clearly see the impact their actions have on such important measures as productivity, quality, safety and customer service.
State Tax Credit
Eligible businesses can receive a South Carolina tax credit of $1,000 per apprentice per year for up to four years.
Standardized Training
Registered apprenticeship provides an opportunity for employers to build a structured, consistent training program that ensures reliable workforce performance that meets both organization and industry standards.
Reduced Turnover
Organizations committed to investing in their workforce experience increased employee motivation and morale. Companies sponsoring registered apprenticeship programs often enjoy a cluster of loyal, skilled workers who represent potential leaders for the organization.
Increased Productivity
As apprenticeship participants hone their skills, employers experience a noticeable contribution to the bottom line through higher quality levels and productivity. Employees have a deeper understanding of their jobs and use this knowledge to best meet the business needs of your organization.
A Reliable Plan for the Future
As many industries face an aging workforce, registered apprenticeship ensures a system structured to successfully facilitate the transfer of knowledge from experienced employees to new recruits.
Start a Program
Become an Apprentice