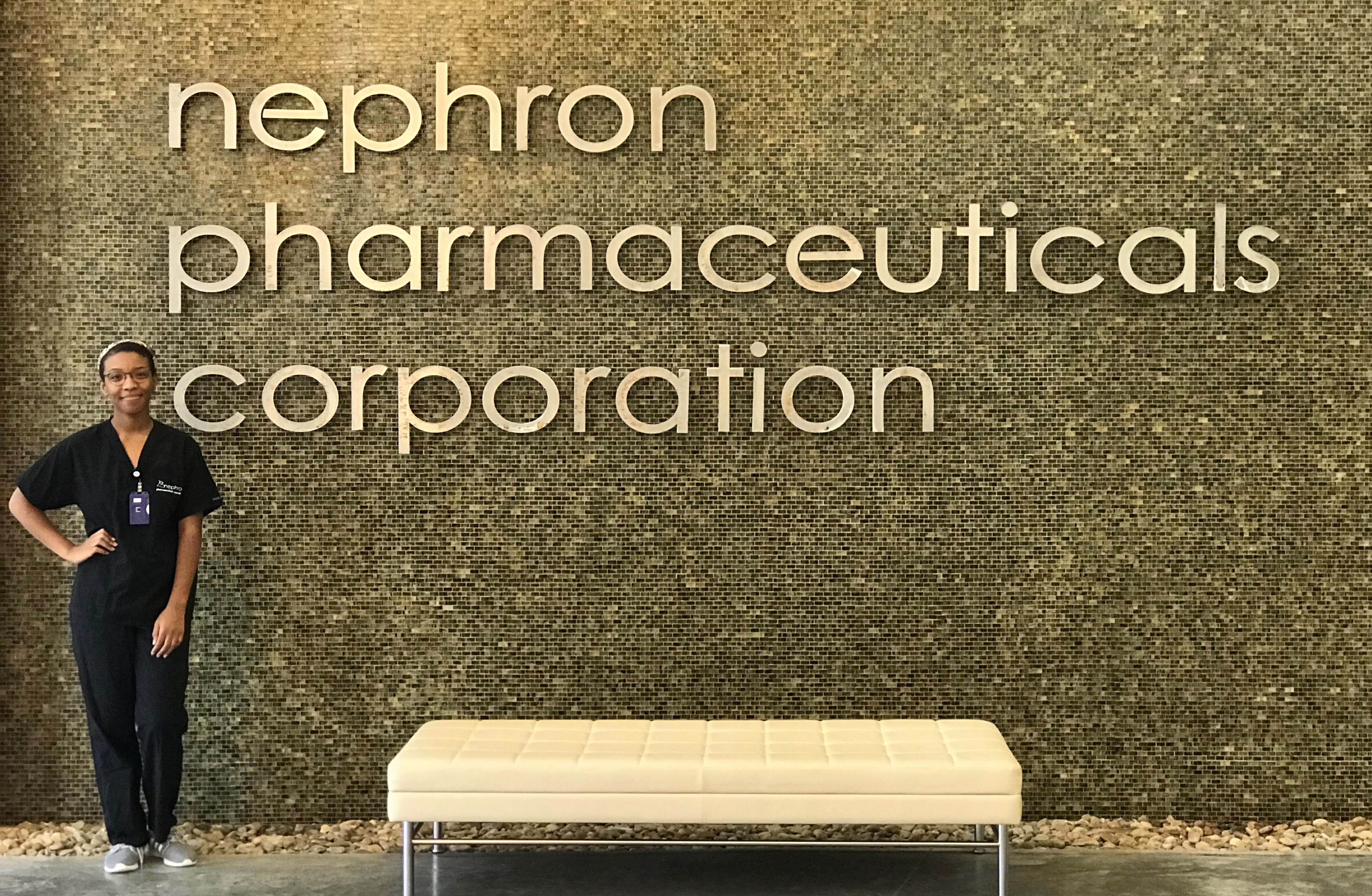 Nephron Pharmaceuticals Corporation has become a leading pharmaceutical manufacturer in South Carolina since it broke ground in Columbia in February 2012. At that time, initial plans called for 700 new hires and $310 million in capital investment over the next 5 to 10 years. Today, the state-of-the art facility includes over 800 employees, and the overall investment is nearly $350 million.
Apprentice Spotlight
Anarria Swinton, age 17
Current High School:
Ridge View High School
Why I joined the apprenticeship:
I've always had a love for science and was in my school's science honors society so the apprenticeship seemed like a fun new experience for me.
My experience so far as an apprentice:
It has actually been quite a bit of fun for me. I didn't work before I started participating in this program so all of the independence it comes with is pretty cool. I like being able to be on the other side of pharmacy that isn't just going to the drug store to get my prescription filled.
My future career and school goals:
The apprenticeship has helped me a lot with my debate between studying law or pharmacy in college. Now, becoming a pharmacist seems to be where I'm headed.